Meet Our Staff
Born on the heels of sister publication Wrightsville Beach Magazine — to fill a void in local community news reporting — Lumina News has been informing and educating New Hanover County through outstanding journalism and photography since May 2002. Lumina News is a locally owned weekly publication that has received more than 50 awards for public service, advertising and exceptional editorial content.
---
Editor/Publisher
Pat Bradford
(910) 256-6569
pub@luminanews.com
Pat Bradford is a graduate of Appalachian State University with a BS and BA, Teaching in Communications and Communications Arts. She began her local entrepreneurial career as a Real Estate Broker, maintaining overall top producer status within a three-office real estate firm for many years in the late '90s. She has served as senior editor and journalist of Wrightsville Beach Magazine and The Lumina News since their inception. She took over the duties of publisher and CEO of the company in June 2003.
---
 Office Manager
Kim Benton joined Lumina News in November 2012. She grew up in Wilmington, N.C. Kim graduated in 1993 from E.A. Laney and in 2006 from Cape Fear Community College with an associate degree. She has three children; Jon, Morgan and Katelyn. They enjoy spending time at the beach and attending church at Pine Valley Church of God.
---
Lumina News Managing Editor Marimar McNaughton is the Editorial Director for our sister publication, Wrightsville Beach Magazine. She is the recipient of the Willie Parker Peace Award from the North Carolina Society of Historians for her book, "Columbia on the Scuppernong," Sweet Bay Tree Books, 2008. She is also the author of "Outer Banks Architecture," John F. Blair Publishers, 2000 and editor and project manager for "Outer Banks Recipes from the Blue Point Bar & Grill."
---
Associate Editor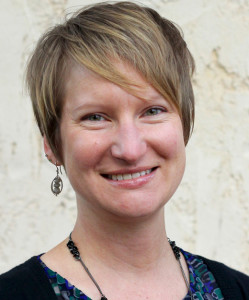 Susan Zedella Miller
szmiller980@gmail.com
Susan moved to Wilmington from Columbus, Ohio, in 2004 after accepting a position in the English department at John T. Hoggard High School, where she taught for three years. She is a grammar enthusiast at heart, and in addition to serving as associate editor of our sister publication, Wrightsville Beach Magazine, Susan also enjoys working as the developmental editor for independently published novelists and nonfiction writers. In her spare time, Susan enjoys volunteering for the Wrightsville Beach Sea Turtle Project, and supporting live local theater.
---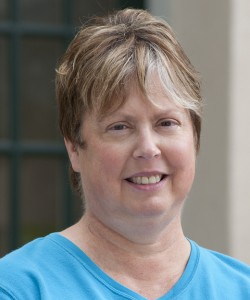 Staff Writer
Tricia Vance
tricia@luminanews.com
Tricia Vance is a veteran journalist who has covered a variety of local issues. Most recently she was Editorial Page Editor of the Wilmington StarNews. She is married to a fellow journalist, and they live in New Hanover County with their teenage daughter and Bo, a rescued basset hound.
---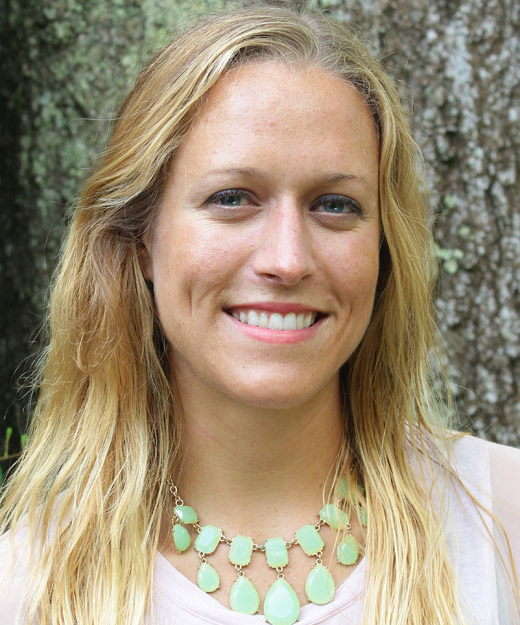 Staff Writer
Emmy Errante
910-256-8742
emmy@luminanews.com
Emmy Errante took a meandering path through the creative arts in her career, studying graphic design and web development in college, followed by three years working in advertising before seeing the world through the lens of photo-journalism.
---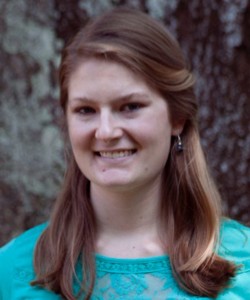 Staff Writer
Pam Creech
Pam Creech graduated from the University of North Carolina Wilmington with a BFA in creative writing and a BA in Spanish. She enjoys cycling, scuba diving on local shipwrecks and listening to live bluegrass.
---
Michelle Saxton is a graduate of Ohio University's journalism school. Her professional background includes jobs with a radio station, newspaper, magazines and The Associated Press in West Virginia. She joined Lumina News as a contributing writer in 2010. Michelle is married with two children and enjoys running, swimming and caring for the family dogs.
---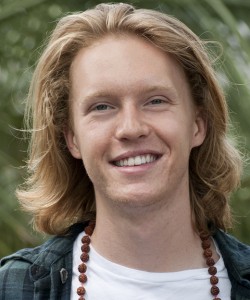 Intern
Henry Burnett
After a gap year in Mexico and eight months hitchhiking in Hawaii, Henry discovered a passion for people. Now an undeclared sociology major at Middlebury College, He enjoys journalism as a way to encounter new perspectives and engage with new ideas. Henry is an avid collector of cacti and when not at work or school, he spends his days off scuba diving, hiking, and speaking Spanish.
---
Art department
Director of Photography
Allison Potter
allison@luminanews.com
Originally from Currituck County, director of photography Allison Breiner joined the Wrightsville Beach Magazine and Lumina News staff in July 2003. She began her career at The Daily Advance in Elizabeth City after earning a bachelor of fine arts in photography from Savannah College of Art and Design in 1996. After more than five years of working in California for a commercial photographer in Sacramento and then The Desert Sun newspaper in Palm Springs, she's happy to call Wilmington home.
    Allison's North Carolina Press Association awards for her work at Lumina News include first and second place honors in feature photography (2008 and 2009) and first place for a photo page (2005).
---
Graphic Designer
Cissy Russell
layout@luminanews.com
Cissy joined Wrightsville Beach Magazine and Lumina News in May 2005. She has been a graphic designer for over 30 years. Although her childhood was spent roaming the U.S. from military base to military base, her family has deep roots in Wrightsville Beach and Wilmington, where she is happy to finally have put down roots of her own.
---
Sales and advertising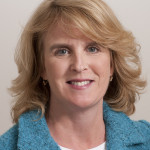 Account Executive
Jill Sabourin
(910) 538-5398
jill@luminanews.com
Jill joined Workin4U, Inc. in February of 2003. She often says "the wind blew us here."  Shortly after 9/11, she and her husband Ron decided they didn't need to live in Central PA, so they opened the map and looked at every beach community from New Jersey to South Carolina.Wilmington offered exactly what they were looking for: the beach, the University and Historic Downtown. The name of their boat reflects Jill and Ron's philosophy: Life's Too Short.