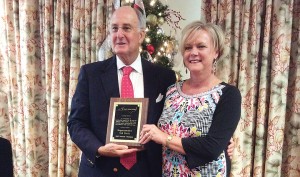 As the state's General Assembly meets this week for its 2016 legislative short session, most attention will be focused on passing a budget and a potential challenge to the controversial HB2 legislation. However, local representatives will be bringing their own agendas to Raleigh, including beach renourishment funding, insurance regulation and new rules on recreational zip line operations.
The budget will be the main priority and may prevent work on much else, said Rep. Ted Davis, Jr., R-District 19, who added that he had several issues he'd like to see the state legislature address during the brief session expected to last about a week.
"How much time we have on non-budgetary issues will be the question," Davis said.
Sen. Michael Lee, R-District 9, said that finding a state source of funding for coastal storm damage reduction will be among the discussions this week. With federal funding of beach sand replenishment expected to dry up in the future, local and state leaders have been searching for new sources of funding, with many believing the state legislature will have to find the funding to pick up the slack.
"We're going to be looking at it in the context of storm protection and protecting property values," Lee said. "I think we will be talking about it. Whether time will allow us to do anything, other than just working on a plan, we will see."
But Lee said that even if action isn't taken, it's important to begin discussions on how to find money for beach renourishment projects.
"I'm hopeful that we'll start this dialogue now," said Lee, who said recent legislation on shallow draft inlet dredging could serve as a model for coastal storm protection funding. "Even if we aren't able to deal with funding in the short session, we can begin looking at the mechanism of how to fund it."
Davis said he is bringing a to-do list to Raleigh, which could include legislation to ease the creation of municipal service districts, regulation of zip line facilities and changes in felony firearm possession penalties. The Wilmington City Council is considering establishing a municipal service district downtown and the zip line regulation legislation comes after a 12-year-old Wilmington girl died in June 2015 after falling from a zip line in western North Carolina.
Lee said another topic could include homeowners insurance regulation, including the consent-to-rate policies that let insurers charge homeowners more than the maximum rates allowed by state rules. Lee is a co-chair of a joint House-Senate study committee that will review property insurance ratemaking in North Carolina. Lee introduced legislation last year that would have prevented insurers from issuing consent-to-rate agreements with homeowners.
Local representatives will also likely consider the controversial HB2 legislation, which has gained national attention for its provisions on bathroom policies for transgender individuals but also broadly changes the state's civil rights ordinance and local authority over some issues like minimum wage.
Both Davis and Lee said they would consider making changes to HB2, though neither said they were considering a full repeal of the bill.
"I'm not close minded enough to not listen, it just depends on what the discussion is," Davis said.
Specifically, Lee said that he was most interested in concerns about whether the bill would strip rights to sue for discrimination in state court, who added that there is disagreement over whether this is the practical effect of the bill. Governor Pat McCrory has indicated that this was a topic that the legislature should address in the short session.
Overall, Lee said North Carolina operates under the Dillon Rule, which only allows local governments to make policy on areas specifically designated by the state legislature. HB2 creates the first statewide civil rights protections, Lee said, and sets more clear limits over where counties, cities and towns can take action.
"This whole bill is really about the municipalities exceeding their authority," Lee said.
email [email protected]