A sixteen-year-old transplant is teaching Wrightsville Beach locals their new favorite sport. 
Harrison Deisroth, a highly accomplished outrigging and stand up paddler, touched down in Wilmington a little over one year ago making quite the impact on the local paddling settlement that had been brewing since 2011.
While paddling an outrigger canoe is his true devotion, Harrison has acclimated to an established local hobby and taken a liking to stand up paddling. After picking up the sport upon moving to town last year, he won first place in his age division in the Carolina Cup last week. 
After spending three years living on the island of Oahu, Harrison's family absorbed a passion and knowledge for paddling they carried all the way to Wrightsville beach.
His father, Robert, serves in the military and after being stationed in Oahu and California, he knew he had to pick somewhere his family could continue to paddle.
"It was either Oklahoma, somewhere in Italy, or here," Harrison said. 
Every week, Robert drives an hour and forty-five minutes up to Fort Bragg and makes it back in time to spend his weekends paddling with his crew.
"Our whole family, it's how we bond and how we connect," Harrison said. 
Harrison's mother, Emily, is an avid paddler in her own right, and coaches the women's team for the Wrightsville Beach Outrigger Canoe Club. His older sister, Cameron, paddles as well. The four Deisroths are always on the look out for two friends or neighbors to fill the last spots in their six-man outrigger. 
"We think about it,
'
What would we do if we weren't paddling?'" he quipped.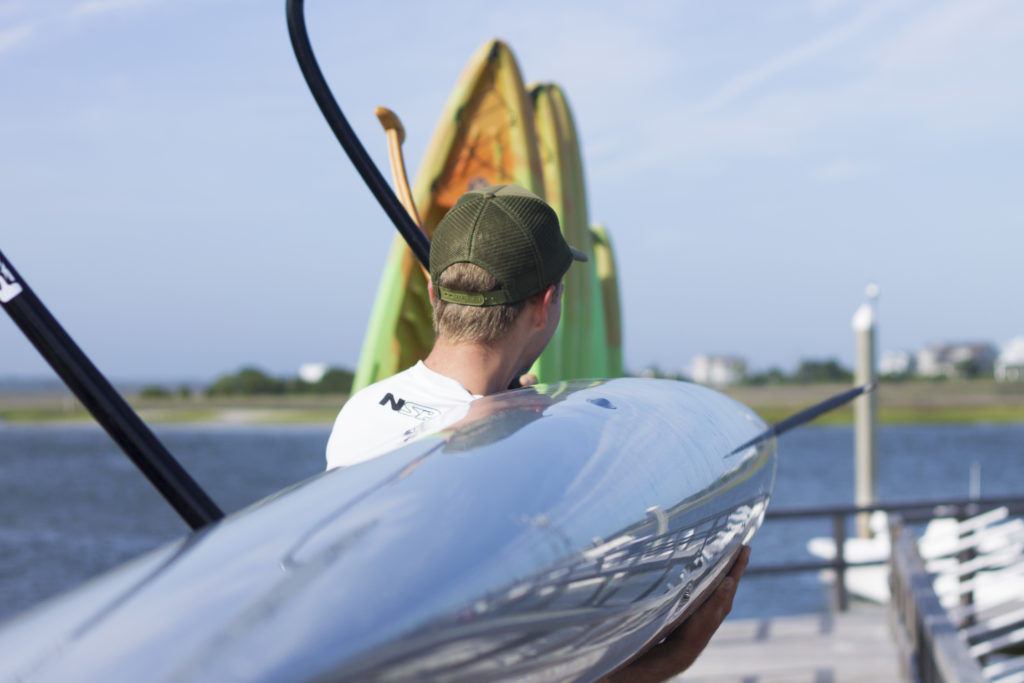 Barry Blackburn, a friend of the Deisroths, co-coaches the men's team with Harrison.
"
Everything I know about paddling I've learned from them."
As the area's closest ties to outrigging's ancient roots in Hawaii, the Deisroth family possess a treasured expertise locals can't seem to get enough of. 
"Harrison is learning from this lineage of legends in Tahiti and Hawaii," Blackburn said.
"
It's this knowledge being passed on from the source of the best technique."
A true waterman, Harrison has mastered the art of paddling from two of the sport's most honored living legends. During his time in Hawaii, Harrison was mentored by Olympic coach and canoe designer, Johnny Puakea, whose designs soar through the Intracoastal on any given day of the week. 
Puakea learned from Tahitian legend Gerard Teva and has passed down the most efficient paddle technique to Harrison, who in turn shares his insight with the local community. 
"As young as he is, he's taught me more than I've taught him," Blackburn remarked. 
Blackburn admires Harrison's knack for patience, communication and thoughtfulness as a leader.
"
Maybe he'll be the next Olympic coach."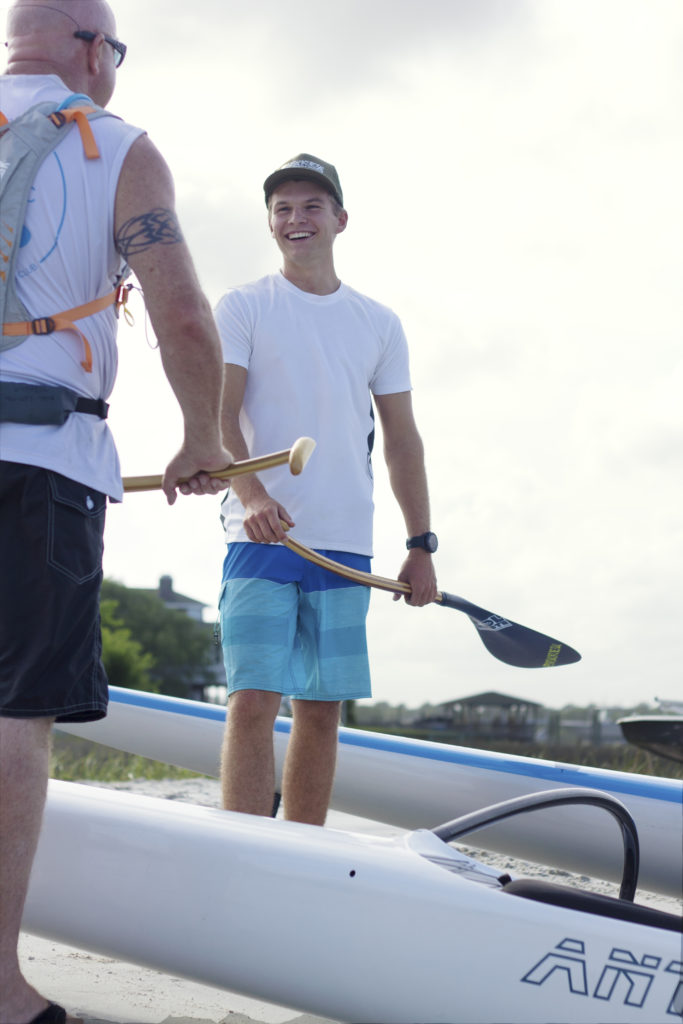 It is often difficult for locals to grasp how someone who just got their driver's license two months ago could be the area's go-to guy for paddling. 
"I'm fifty, taking lessons from a sixteen-year-old" joked Ray Worrell, owner of Slice of Life Pizzeria. 
With nearly fifty students under his wing between private lessons and co-coaching the Wrightsville Beach Outrigger Canoe Club, it's not uncommon for Harrison to lead someone such as Worrell, who is three or four times his age.
"He's a great coach," Worrell said.
His preferred method of transportation is more often than not strapped to the top of his car. A sleek, twenty foot long, twenty pound lightweight carbon fiber OC-1 Puakea design allows him to pierce the water at up to fifteen miles per hour. 
"Right now there isn't a lot of money in the sport, so you can't technically make a profession out of it," Harrison said. Even for the Molokai, the world's most grueling, prestigious OC-6 race, winners are rewarded a few thousand dollars at best.
"It's still seen as a hobby. I see it more as a professional hobby," he revealed. Considering the sport's popularity and reach has taken off since reaching the states in 2011, it has the potential to evolve into a professional sphere akin to surfing. 
"You've seen how surfing, the WSL, is huge now. So it might do that, it might not," Harrison said.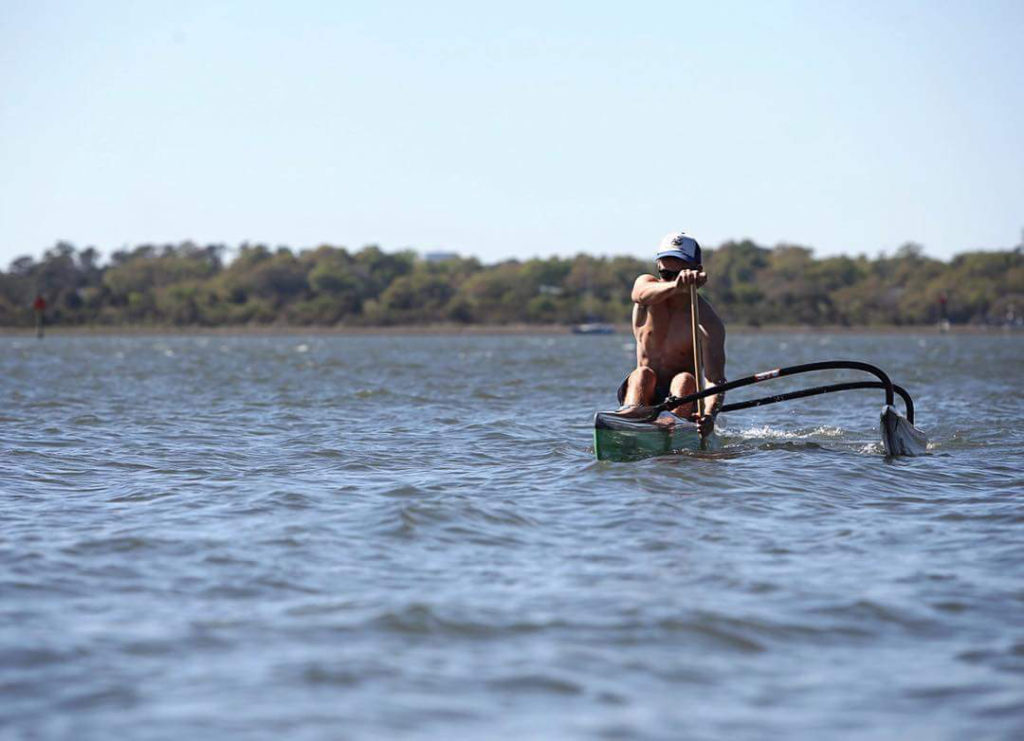 In the meantime, Harrison plans to continue his studies and pursue a career that could support his passion. Technically dual enrolled as a homeschooler and taking classes at Cape Fear Community College, he is able to spend as much time in the water as possible for a student his age. 
He looks up to people like Barry Blackburn, who are able to keep a career, family and paddling in harmony. Although a desk job is an unlikely forecast for Harrison, he does plan to explore a career that involves nature.
"Weather fascinates me. Meteorology might be cool."
With all of the big racing wins and honors under his belt, Harrison credits the cyclical process of becoming a teacher as his greatest accomplishment in his traveled and accomplished paddling voyage thus far. His mentor, Johnny Puakea, visited town last week for the Carolina Cup to lead clinics on paddling.
"When my mentor was here, he taught me how to paddle and now he's teaching me how to coach," he said.
"
In Hawaii its all about giving back once you've learned something."
Classes wrap up for Harrison May 9 and a few days after, he's set to be flown out to Hawaii and Tahiti for a ten week summer stint. Ka Lahui Kai, a junior non-profit program, is sponsoring his travels so that he can lend his craft to the next generation of paddlers. 
"The races are awesome, but until you give back and you can see it go back into other people, it's not worth it."