Mel Beasley
Intern
Protecting the coastline will help maintain the county's economy by encouraging continued tourism to Wilmington and Wrightsville Beach, said a Democratic candidate who will challenge Republican Rep. Ted Davis, Jr. for the 19th district seat in the North Carolina General Assembly.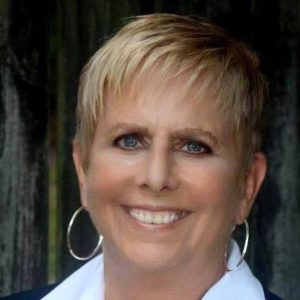 "I want to make sure to stop things that might damage the beach, and perhaps look at more cost-effective technologies designed to help restore and maintain the beaches" said Marcia Morgan, who will be Davis' first challenger in two terms.
Morgan announced her 2018 campaign for the District 19 seat last week, which includes Wrightsville Beach, Myrtle Grove and Monkey Junction and the other county beach towns. Davis' last challenger was Democrat Emilie Swearingen,  former mayor of Kure Beach, whom he defeated by nearly 20 percent in the 2012 election, according to Ballotpedia.
Morgan, a retired educator and U.S. Army colonel,  served for 25 years before retiring from the military, where her experience included two assignments at the Pentagon.
"While working for the Chief of Staff of the Army, I had the opportunity to learn first-hand how to make difficult decisions at high profile levels," said Morgan, who added that  she had been selected for command in every commissioned rank held.
While she agrees that her career path is a sharp contrast to Davis' experience, Morgan said that her military background is highly relevant to the position.
"I was known for the ability to get things done, and I think that's critical," Morgan said. "I'm not saying that I would not have a lot to learn, but I am a pretty quick learner. I have been to different countries and seen different governments, and that has given me an open mind."  
Addressing the ongoing GenX water contamination issue in the Cape Fear Public Utility Authority would be one of her top priorities, Morgan said. Government officials wasted valuable time researching the chemicals instead of making efforts to remove it from the water system, she added.
"If someone is breaking into your home, you stop the intruder," Morgan said. "And then you get the security company involved so you can prevent the scenario from happening again."
Morgan said she will also focus on improving the North Carolina public school system, and ensuring equal education and work opportunities for minorities.
Morgan earned a mathematics degree from Texas Wesleyan College and a graduate degree from Ohio State University before taking an administration role at Smith College in Northampton, Mass.
Her campaign will use the color scheme of purple because it represents all branches of the military, and it is a symbol of teamwork, she said.
"As events continued to unfold after the 2016 elections, I, like many, became increasingly concerned about the direction in which our great state and nation were heading," said Morgan. "Although running for political office was never on my radar, I felt compelled to take a stand for issues I have cared about throughout my life.  I am deeply concerned about our environment and protecting natural resources.  Providing a quality public education for all our children is a mandate that we can't ignore.  We need an economy that helps individuals and families thrive.  And we must be known as a state that treats all its citizens equally.  We need voices in Raleigh that will advocate for these basic principles.  That's why I'm running."
Meanwhile, Davis announced on Jan. 8 that he was appointed as a vice-chair of the House Select Committee on Redistricting. Davis has served in the General Assembly since 2012, following 16 years on New Hanover County Board of Commissioners, including terms where he served as the board's chair.
In Raleigh, Davis serves as the chair of the House Judiciary Committee and vice-chair of the House Appropriations and Rules committees.