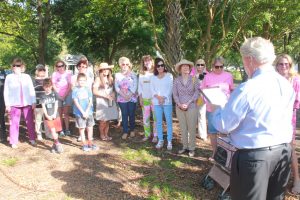 The Harbor Island Garden Club used its annual Arbor Day celebration to remember one of their own, dedicating a Teddy Bear magnolia tree in honor of Oma Russell, a longtime member of the club who died last year. The tree was planted at Harbor Way Gardens in Wrightsville Beach.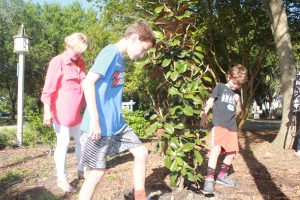 Club members Ashley Miller and Connie Baker were the co-chairs of the Arbor Day committee and planted the tree together.
Bo Dean delivered a prayer before the ceremony, highlight the joys that bring people together.