By Captain Tyler Barrack
Sea Gate Boating
Should I take my boat into the ocean? What about Bald Head Island or downtown Wilmington? Our area offers the possibility of many exciting day trips on the water. Making the jump from cruising the Intracoastal Waterway to offshore fishing or venturing out to the Cape Fear River and beyond can be intimidating, to say the least. Here are a few things to keep in mind when considering branching out:
Know your Boat!
Some boats are not meant to be taken outside of the waterway, PERIOD. If you have a capable vessel be sure to implement a pre-boating checklist before departing. Not only is this necessary for the safety of the crew on any given day, it's a great way to learn the ins and outs of your boat. After all, if you're the captain, you should be the expert! All United States Coast Guard required safety gear, bilge pump(s)/ float, GPS chart plotter/sonar and VHF radio are a few items that should be found on a typical checklist.
Weather and Tides
This can be the difference between making or breaking your day and ruining your boating experience. It cannot be overstated how important it is to have an up-to-date forecast and plan accordingly. Wind speed, wave height and swell period are all factors to be considered. Tide can play a big part on the Cape Fear River as the conditions tend to be rough when the current and wind are going opposite directions.
Plan Ahead
Research your destination. There is an incredible amount of information that can be accessed online. If applicable call ahead for a slip at a local marina, ask locals about current fishing reports, etc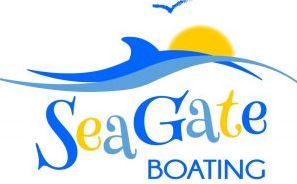 . Don't be afraid to reach out and ask questions, it's amazing how forthcoming and helpful fellow boaters will be.
A day of trolling for Spanish Mackerel just offshore, or a trip to new coastal town, can be great ways to introduce your friends and family to new and exciting possibilities on the water. The best piece of advice to remember is to not force it. Proper planning and common sense will go a long way in making any new boating experience fun and stress free. If everything doesn't line up, just stick close, enjoy a day at Masonboro or Lea Island and relax, life could be worse right?
Contact Tyler Barrack at 910-256-0638 or [email protected]