By Johanna Ferebee
Contributing Writer
Under clear skies and a fifty degree chill on Saturday, more than one hundred fishermen huddled together in Wrightsville Beach on Johnnie Mercer's Pier for the 12th annual Dogfish Tournament, braving the cold for a fish that on any other day they would rather not find on the end of the line.
"I only do this event because it's a fun event. It's a stupid dogfish," said event organizer, Al Baird, author of "North Carolina's Ocean Fishing Piers" and founder of the North Carolina Fishing Pier Society.
"Most of the year, it's like, 'Oh no, a dogfish.'" Baird said, between passing out Girl Scout Cookies to fellow fisherman trying to stay warm. "Today, it's like, 'Oh yes! A dogfish!'"
Despite its name, the spiny dogfish is a shark abundant to the Carolina coastline. With 186 rods in the water and 138 individual anglers, the pier was packed for this annual winter reunion.  Friends and fishermen competed for cash prizes, custom made rods, rain gear, and a Mount Olive Pickle assortment all over the not-so-coveted dogfish. At tournament's end, it was Aaron Collier taking the top prize with a 9.9 pound catch.
"We're just amazed and astounded that a fish that nobody cares too much about can garner this much attention," said Matt Johnson, owner of Johnnie Mercer's Pier in Wrightsville Beach.
Johnson has been hosting the tournament since it's inception in 2005, an event he says is as much a social gathering as it is a sporting event. Annually taking place the weekend before Super Bowl Sunday, the tournament was designed to be a "cabin fever party".
"It's more of a get-together, and when the fish bite, they actually interrupt a good time," said Johnson.
After a long winter limbo, local fisherman say it's the dogfish that brings them out of hibernation.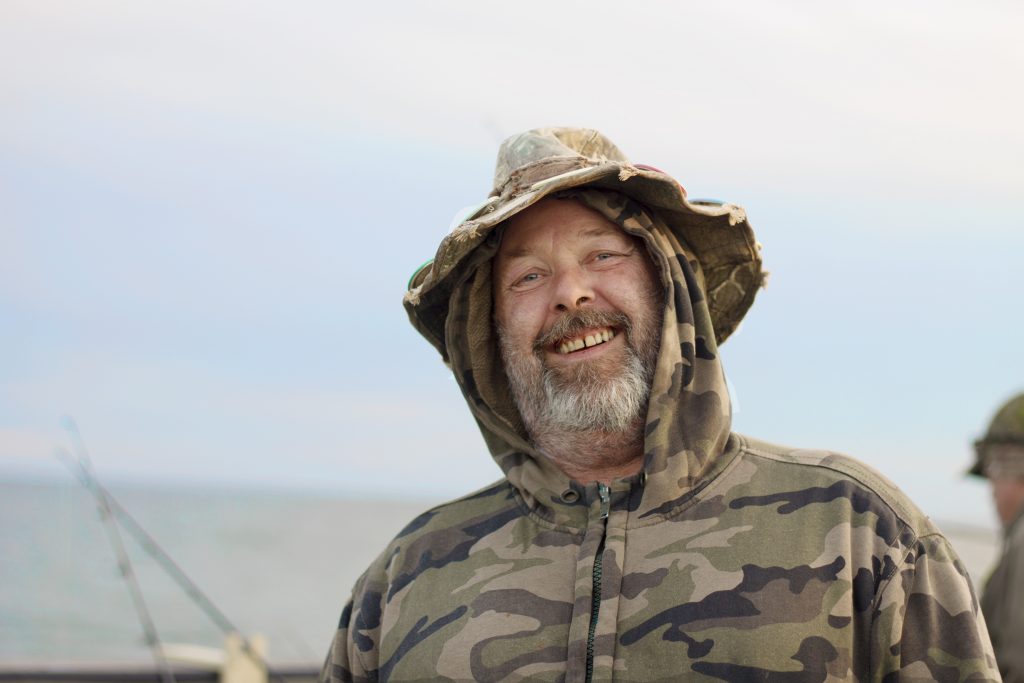 "It's the time of year when nothing else is biting, deer season's over, hunting season's over," said local fisherman Nate Jones. "We're looking for an excuse be outside."
Dogfish are nocturnal feeders, so as expected, the first six hours of the tournament flew by without a single bite from these spiny sharks.
At 5:30 p.m., after a full day of sun and sparse clouds, there was not a dogfish in sight. Baird knew this was business as usual.
"Technically, we have not weighed a fish. Other than a blowtoad, but, no, there's no winners yet," said Baird, unfazed by more action on the pier than in the water.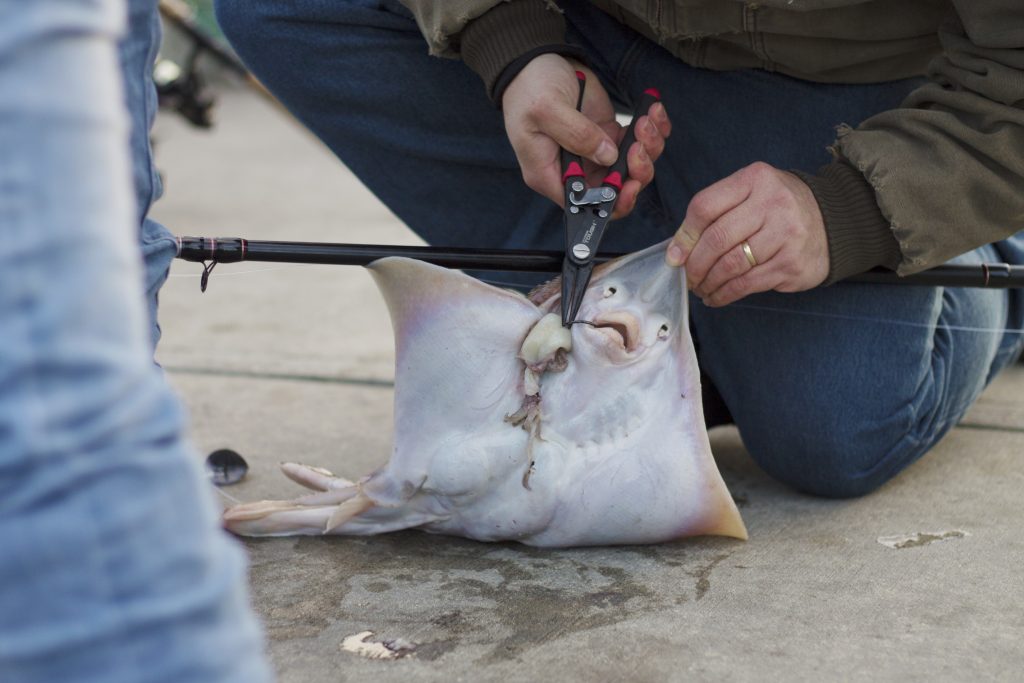 The sun sets, and showtime.  
Each dogfish reeled in was caught within the last hour of the tournament, from 7 to 8 p.m. Collier pocketed $465 for his first place fish at 9.9 pounds, fifty percent of the total earnings from the event. Albert Marino finished second with his catch of 6.8 pounds and Tim Clark secured third for his 7.5 pound catch.
Fittingly, at 8 p.m. right when the tournament ended, someone unrelated to the event set off fireworks a quarter mile off the pier from the North end of the beach, much to the delight of the freezing fishermen.