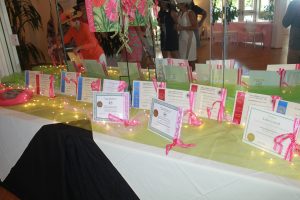 Led by recognition of its junior gardener program, the Harbor Island Garden Club earned two regional first-place awards, along with more than a dozen statewide awards, for its work on beautification, education and environmental issues in Wrightsville Beach.
The South Atlantic Region of National Garden Clubs recognized the club's work with its Rooty Rascals program for fifth grade students at Wrightsville Beach Elementary. The program earned a first-place award for bird protection for its Audubon project on the Wrightsville Beach South End, which includes hand-made signs warning visitors not to disturb the bird nests. The organization also recognized the club for its media outreach by awarding it first place for publicity press book.
The club also won more than a dozen statewide awards from the Garden Clubs of North Carolina. Those awards included first place awards for the club's garden committee, arbor decor for Pink Ribbon Month, press book award, community gardening, and for conservation for the Rooty Rascals yearly field trip to the South End.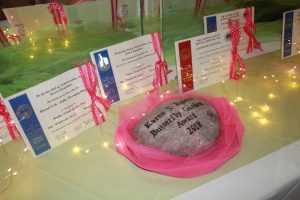 The club won second place awards for its website, youth education for its Rooty Rascals barrier island field trip and for the club's adoption of Gallardia to replace invasive species previously designated.