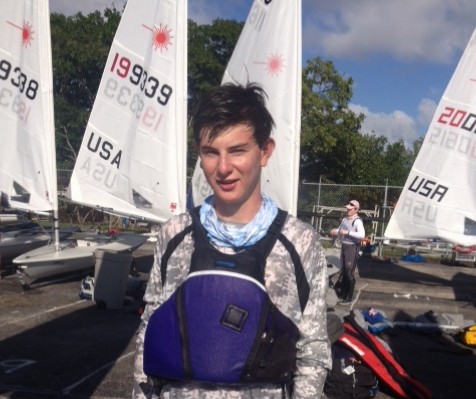 Wrightsville Beach resident Chase Carraway, age 14, competed in the 69th annual Orange Bowl International Youth Regatta Dec. 27-30 in Miami, Florida. Due to wind conditions, only six races occurred during the four-day regatta.
More than 675 racers ages 8 to 18 from 27 states and 23 countries competed in five different sailing classes: Optimist, Laser full, Laser Radial, Laser 4.7 and Club 420.
Carraway was 13th overall and the top high-school freshman in the 121 boat Laser Radial class, with two top-10 finishes during the regatta.
Carraway will compete in two regattas in January before traveling to Clearwater, Florida, in February to compete in the 2015 Laser Midwinters East Regatta.