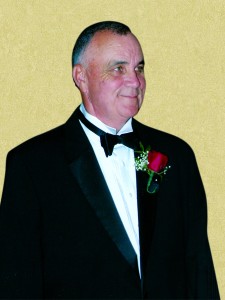 The Greater Wilmington Sports Hall Of  Fame (GWSHOF) announced in a Jan. 15 press release it will rename its annual golf tournament The Joe Miller Greater Wilmington Sports Hall of Fame Golf Tournament to honor the late Joe Miller, a 2010 inductee who chaired the tournament.
"Joe Miller touched the lives of thousands," said Sheila Boles, 2011 GWSHOF inductee. "Coach was a leader with a deep compassion for people, especially children. Joe committed his life to empowering young men and women through both athletics and academics."
Miller's 30-year coaching career began with stints in Georgia, Florida and at Missouri Southern University. He came to New Hanover High School in 1974 and remained there for 20 years before becoming the athletic director for New Hanover County Schools.
The GWSHOF press release states Miller clearly set expectations so that his students and student/athletes were held accountable for and encouraged to fulfill their academic and athletic potential. He tirelessly committed himself to make it possible for each and every student and student/athlete to develop into a strong, compassionate and morally conscious young adult.
John Bunting, GWSHOF board member, stated, "Joe Miller was one of the most compassionate individuals I have ever met. … I only wish I could have known him sooner in my life."